There are so many theories out there that are trying to describe the phenomenon of social networking on the Internet. Sociologists, anthropologists, psychologists, epidemiologists, communists… you name it. These analyses are written in books, 300-page pdf reports, PhD theses, student reports. They are also very useful for filling technology columns in papers and magazines, because these deep and profound texts improve credibility of their editors.
There is no need to write quantum theories about social networking. It is dating.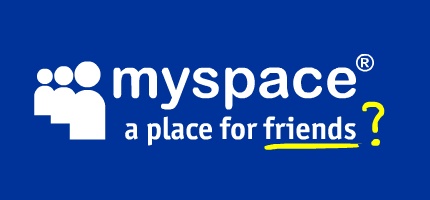 The simple truth.
From their earliest phase of living in groups, humans had laws written by mother nature.
Human beings are being born with various genetic mutations. Some of those combinations turn out to be better than the others. Those with best genes were the chosen ones to mate. We had alpha males and alpha females and everything was clear.
Then came the civilization where these laws seized to exist. At least on paper. In our society, everybody can mate and have kids, alpha or beta, we are not animals anymore, right?
Wrong.
These laws still exist, and they are visible in all sorts of human behaviour.
So what's the problem with classic dating sites? Well, putting your image and your profile on those sites, you have loudly shouted "I am beta male/female, I am desperate" to the rest of the world. To most people, this is the first impression.
Not much time has passed from the period people lived in small tribes of 30. Only a 10.000 years. Maybe the civilization has improved, but the basic human replication instincts remained. In these tribes, beta males and females had no chance of passing their genes, so being perceived as beta remained one of the greatest fears of humans, even today.
The majority of people secretly craved to put their profile on dating sites but they all unconsciously beleived one thing: if some of their friends find their image on those sites, they would lose chance of mating any attractive male or female from their circle of friends forever and their genes would be shift-deleted from this world.
But then came the social networks. Places for connecting people about friendship, photography, video, cooking, sport, and any topic available.
If you put your profile and photo on these networks, you are not beta. You are not desperate. You are just there for friendship, hobbies, mutual interests etc. So now you can browse the profiles of these hot men and women, connect to them, start speaking about music, art, religion, because that's what the network is about, and eventually you can have sex with them. All that from the confort of your home, without being perceived as desperate to the rest of the world.
Social networking. The greatest invention since Mr Rodney Tricycle said to himself "I'm tired of walking everywhere, I think I'll invent a machine with three wheels and a bell and name it after myself"".
(Credits to Blackadder for last sentence)